Hong Kong Railway Museum
Introducing Hong Kong Railway Museum (from culture china.com & official website)
Situated in the town center of Tai Po Market, the Hong Kong Railway Museum is an open-air museum occupying some 6,500 square meters converted from the old Tai Po Market Railway Station. It was declared a monument in 1984, refurbished and opened as a museum in 1985. The Kowloon-Canton Railway (British Section) opened in 1910 in Tai Po Market was one of the stops in the New Territories. The station building was erected in 1913. Since then, it acted as a centre of administration and trade which indirectly boosted Tai Wo Market's economy by bringing traders there. The Kowloon-Canton Railway was electrified in 1983 and the station was taken out of service, with new stations being opened to the north (Tai Wo) and south (Tai Po Market) of it. One year later, the Old Tai Po Market Railway Station was declared a monument. The site, together with the buildings and relevant exhibits, were then given to the government by the KCRC for the construction of the Museum. The building of the station is unique in the way of architectural style among original Kowloon-Canton Railway (British Section). It is of indigenous Chinese architectural style, with many small figures decorating the exterior, such as are commonly found in existing old southern Chinese temples.
Hong Kong Railway Museum Fast Facts
• Chinese Name: Xiang Gang Tie Lu Bo Wu Guan 香港铁路博物馆
• Best Time to Visit: September to February
• Recommended Visiting Hours: 2-3 hours
• Things to Do: Photography, History of Railways
• Opening Hours: 10:00 -18:00 on Monday, Wednesday to Sunday; 10:00-17:00 on Christmas Eve and Chinese New Year's Eve; Closed on Tuesdays (except public holidays) and the first two days of the Chinese New Year
• Entrance Fee: Free
• Address: 13 Shung Tak Street, Tai Po Market, Tai Po, Hong Kong
What to expect at Hong Kong Railway Museum
Exhibition Gallery
Through a display of newly added artefacts, train models and historical photos, the exhibition gallery introduces visitors to the development of railways in Hong Kong with new and innovative designs. A series of video and multimedia programmes in the exhibition gallery allow visitors to explore the past and present of Hong Kong railways in a fun and educational way.
Permanent Display
Exploring the history of the local railway transportation, the Museum features the historic station building and other railway facilities. It also showcases a narrow gauge steam locomotive, a Diesel Electric Engine No.51 and six historical coaches.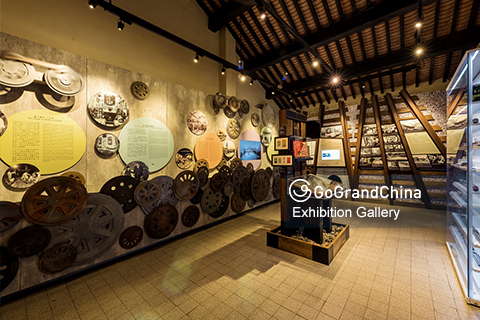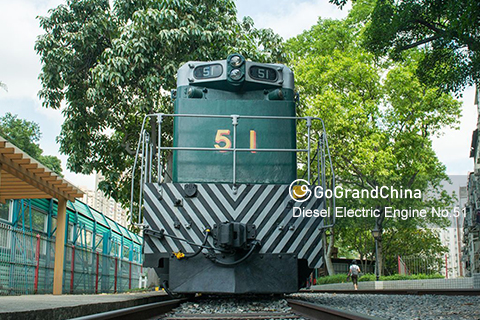 How to get to Hong Kong Railway Museum
• Take MTR East Rail Line to Tai Po Market Station, then interchange mini bus no. 20A, 20C, 20K or walk about 10 minutes to the museum.
• Take bus (KMB Bus) 72, 72X, 73X, 74X, 75X or 271, , alight at Kwong Fuk Road and then talk about 15 minutes to the museum.
• Rent a car/bus from GGC to enjoy a hassle free private transfer from hotels in Hong Kong to Hong Kong Railway Museum.
Additional travel advice on Hong Kong Railway Museum
• Admission will be on a first-come, first-served basis and visitors flow will be limited in the museum.
• Children aged under 12 must be accompanied by an adult.
• Please do not take wedding, graduation or portrait/cosplay photos inside exhibition gallery and historical coaches of the museum.
• Please do not use tripods when taking photos in outdoor areas of the museum.
• Please do not record videos inside the museum.
There are no products matching the selection.