Kunming Must-see Attractions
You can't go to Kunming and not see these 3 must see Kunming attractions
As the most important city along the ancient Tea Horse Caravan Road winding through the mountains of Sichuan, Yunnan and Tibet in Southwest China, Kunming is situated in a fertile lake basin on the northern shore of Dianchi Lake and surrounded by mountains to the north, west, and east. Kunming is known as the "City of Eternal Spring" due to its perpetual spring-like weather which provides the ideal climate for plants and flowers. If you're planning a trip to Kunming, no matter the length, there are some sights you just need to see. To help you plan your trip to Kunming, we've created a list of the 3 must see Kunming attractions for your reference. Use this as a checklist if you want to make the most out of your Kunming trip.

Here are 3 stunning Kunming tourist attractions you have to visit when you are in the city!

1. Stone Forest
The Stone Forest is a region of typical karst formation covering an area of more than three hundred square kilometers. Geological research has shown that what is now the Stone Forest was some 270 million years a shallow sea. Extensive deposits of sandstone overlain by limestone accumulated in this basin during the Permian period of geologic time. Uplift of this region occurred subsequent to deposition and exposure to wind and running water shaped these limestone ridges. These formations extend as far as the eye can see, looking like a vast forest of stone, hence the name "the Stone Forest". The Forest contains peaks, pillars, stalagmites, depressions, underground rivers and caves. The Stone Forest is considered superlative natural phenomena and a world reference and listed a UNESCO World Heritage Site in 2007. Get more about the Stone Forest.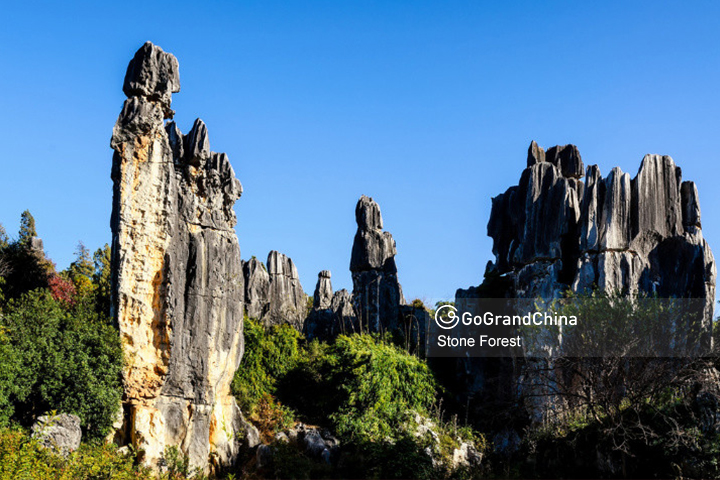 2. Jiuxiang Cave
Jiuxiang Scenic Area is located about 90 km from central Kunming. It is famous for its unique karst caves, mountains, rivers, deep valleys as well as minority customs and cultures. Covering an area of about 20 square kilometers, Jiuxiang Scenic Area consists of over 100 caves and is the largest cave group system in China. It beats out China's other caves in scale, quantity, and grotesqueness. Jiuxiang has been dubbed the "Karst Cave Museum" and "the Hometown of Karst Caves". Among the caves are numerous natural bridges, valleys, rivers and waterfalls, making up an almost fantasy like subterranean world. Get more about Jiuxiang Cave.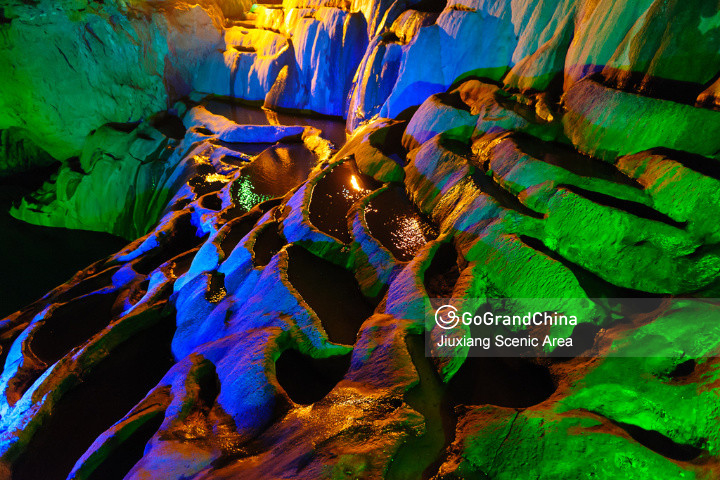 3. Western Hills & Dianchi Lake
Located west of the Dianchi Lake, Western Hills extend for more than 40 kilometers at an altitude of 2,500 meters above sea level. It looks like a beautiful lady laying beside Dianchi Lake with her face upward and her hair trailing into water. That is why it got another name 'Sleeping Beauty Hills'. The top of Western Hills is the Dragon Gate which is a group of grottoes, sculptures, corridors and pavilions that were hacked from the cliff between 1781 and 1835 by a Taoist monk. Dragon Gate offers a great view of Dianchi Lake. Take a 20 minute cable car up to the Dragon Gate, then hike for 20 minutes to Kuixing Pavilion which is the highest point of Western Hills. Here you can enjoy an amazing bird's eye view of Dianchi Lake and Kunming City. Get more about Western Hills.